Rubie is off of school right now, so I am trying to find fun things to keep her entertained. Tonight, we made pizza. Red and white checkered table clothes, chef hats, mustaches and all...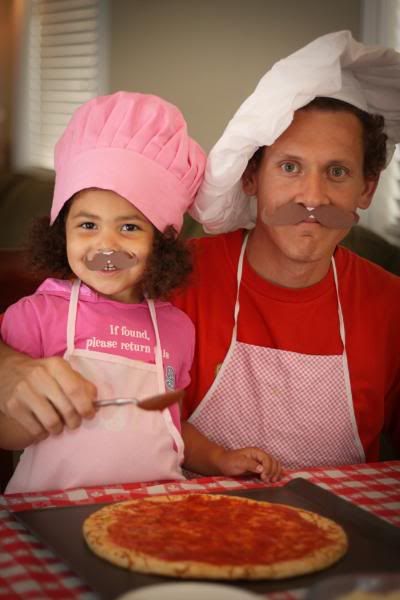 I love this man. He goes right along with whatever is happening. I bought him a silly chef hat - he put it right on. I told him to cut out mustaches, he did. He is even wearing one of Rubie's aprons - I wish I had a complete picture to show you how funny it is. It looks like a half shirt on him...
Put on some cheese and pepperoni...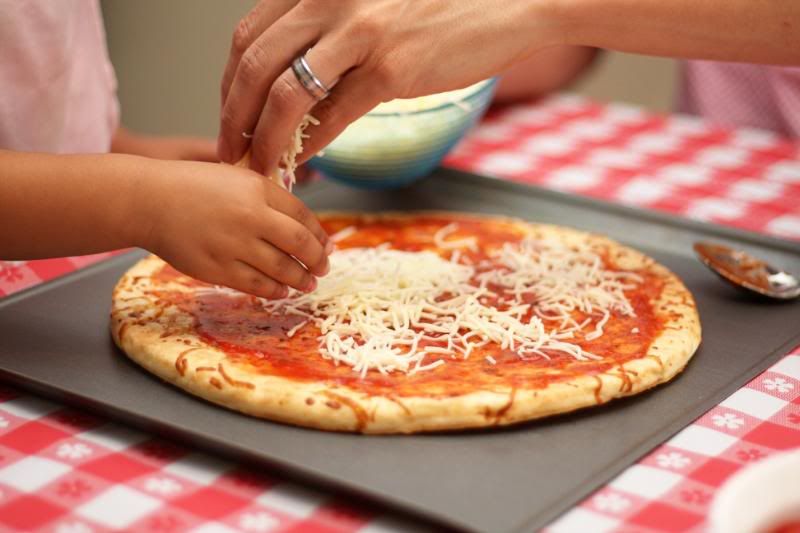 Eat some pepperoni...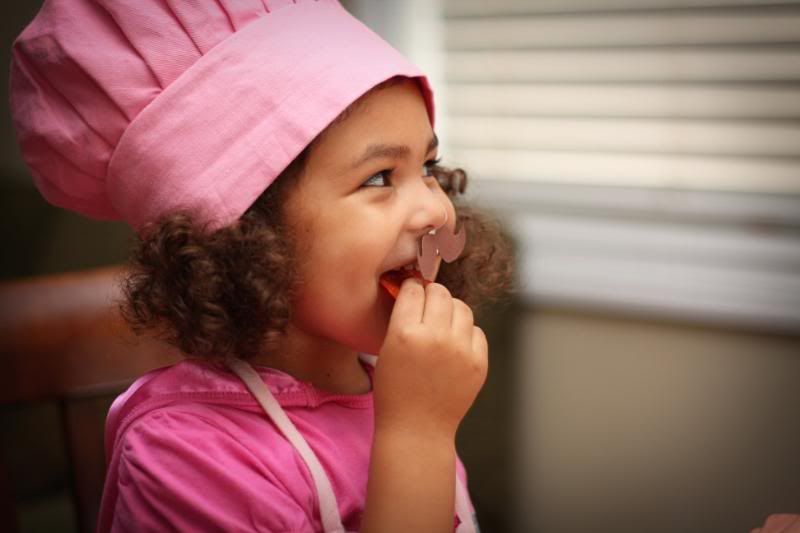 Put on some olives...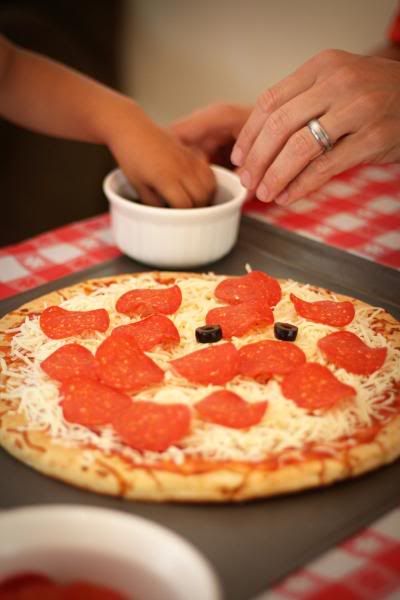 Eat some olives...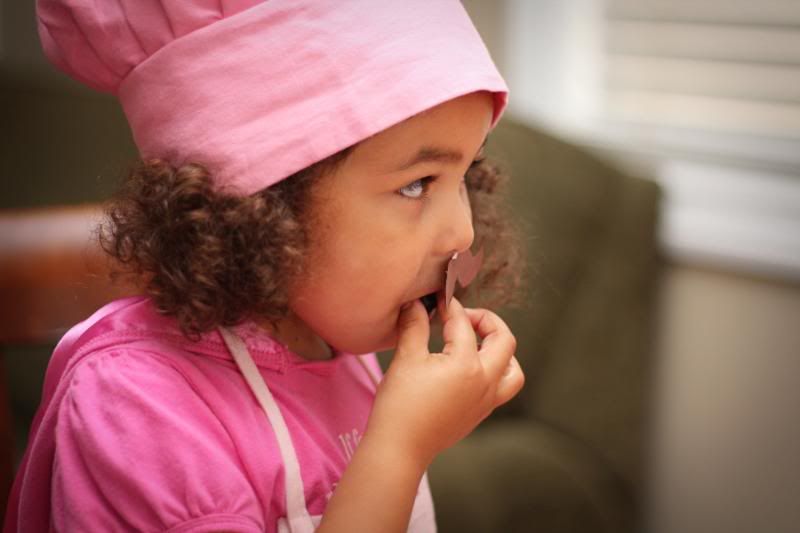 The finished pizza...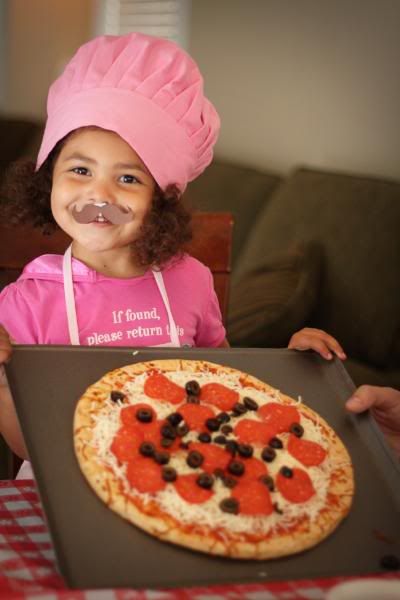 Rubie's mustache didn't last long, she said it got "slimy."